Whilst I was away having a Ball in London last weekend my postman brought me some lovely surprises! Apologies for not blogging these sooner, half term and such took over!
I signed up for Jenelle's PIF back in January and look at that cute pouch, pincushion and the lovely selvedges which she sent for my dress project, thanks so much Jenelle!
I love the cute little thank you card too. I am using it all already! And the selvedges have been added to the collection.
I also received my SMS giveaway prize from
Angies Art Studio
. She sent me the super cute 'Cupcake' the Bunny. My little girls have been
fighting over her
giving her love already! Thank you Angie, this lovely plushie pillow is so well make with lovely details and it is really well stuffed, the little carrot is super cute too! Angie has some great items in her etsy shop, well worth a look.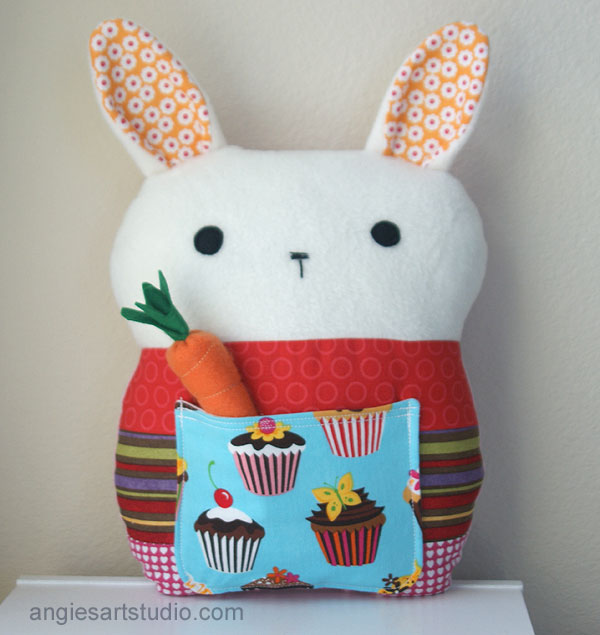 So to share my good fortune with everyone I am going to PAY IT FORWARD to the first three people that comment to say they want to join in. The only condition is that they in turn must PIF to three more people each. I will complete and send you a mystery parcel sometime within the next 12 months, so by June 11th 2013.